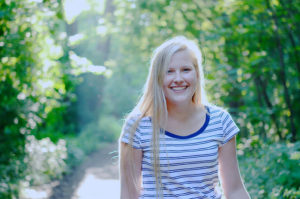 Phentermine is an FDA-approved weight loss drug that is classified as an anorectic. Anorectics are chemical agents that reduce a person's appetite.
Phentermine is strictly a prescription drug. It is prescribed by doctors in conjunction with a monitored diet and exercise to treat obesity in individuals with risk factors such as diabetes, high blood pressure, and high cholesterol.
How Phentermine Works?
Phentermine is a stimulant similar to an amphetamine. When consumed, it stimulates the release of select brain chemicals that manipulate your mind into curbing your appetite by making you feel full faster so you eat less.
This slimming drug is used alongside a doctor-approved diet and exercise program that is custom designed for your unique health and weight loss requirements.
Who Is Eligible To Take Phentermine?
Phentermine is typically prescribed for obese individuals or those who are overweight and have weight-related medical problems such as high blood pressure, diabetes, heart disease and high cholesterol.
Losing weight and keeping it off is usually the biggest challenge many people face. Using phentermine to assist in their weight loss efforts can drastically reduce all of these obesity-related health risks and help them lead a better quality of life.
What Are The Side Effects Of Phentermine?
Possible side effects of phentermine may include:
An increase in heart rate
Dry mouth
Nervousness
Dizziness
Difficulty sleeping
Constipation or diarrhea
While phentermine is safe to use and has proven to be very effective for losing that excess weight, its long-term use is not advisable, except under close supervision by a board certified physician. This is because it has the potential to become addictive when used for prolonged periods of time. In addition, in some people, it tends to lose its efficacy over time as your body gets accustomed to its effects.
How To Use Phentermine For Weight Loss?
The most important thing to keep in mind when using Phentermine is that this is not a drug that should be consumed arbitrarily. It should be used strictly under the supervision of a qualified doctor who will tailor the dosage for you after performing a thorough health check up and keeping in mind your medical history. Your doctor may adjust the dose after an initial observation period.
It is equally important to take the supplement exactly as instructed by your doctor and only for the prescribed duration. Never consume more than prescribed because you want to accelerate the weight loss. You should also never take it for longer than intended. Being careful about following instructions right down to the minutest detail will ensure that you get the maximum benefit from the drug and do not suffer from any possible adverse side-effects.
Phentermine may not be very effective if used as a weight loss agent by itself. It is meant to be used in addition to lifestyle changes such as reducing your intake of calories, increasing your physical activity and other proven behavioral modification techniques as advised by your doctor.
Phentermine is not the drug of choice for those who want to lose just a few pounds. It is usually only prescribed for those who have failed to lose weight through other methods and whose obesity is threatening their health.
Lolachi Institute in Redondo Beach is conveniently located near Lawndale, Gardena, Hawthorne, El Segundo, Inglewood, Manhattan Beach, Redondo Beach, Rancho Palos Verdes and Torrance, California.
* The results described are based on active and strict participation in our program. Individual results may vary.
Look at real-life results and the Phentermine weight loss program here.