Relax – you're in the hands of an expert
With a medical practitioner you'll get real advice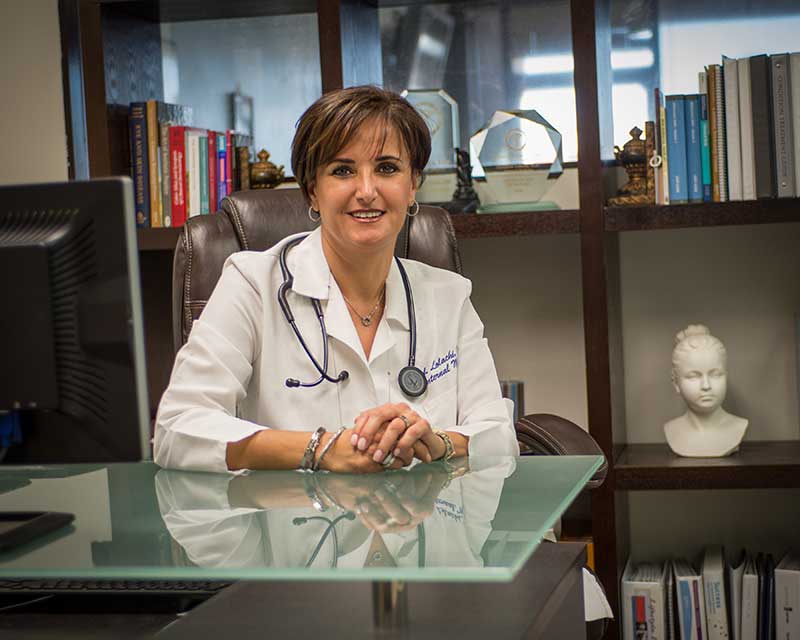 Lolachi Institute is a fully licensed and a renowned medical-grade clinic. All treatments here are carried out by a board-certified medical doctor, Dr. Annosheh Lolachi – as opposed to an aesthetician like at most beauty clinics.
The primary difference between board certified doctors and aestheticians is training. Doctors attend college and medical school, then complete a residency to specialize. Overall they have around 11+ years advanced education and medical training under their belt. Aestheticians, on the other hand, typically take a one or two-year course that focuses on skin care, facials, and noninvasive procedures.
At Lolachi Institute, you'll receive the expert advice of Dr. Lolachi, who has been working with patients for over 24 years. Precise, knowledgeable, practical –  she understands exactly how to enhance your skin making you feel beautiful inside and out.
With medical-grade products you'll see real results
The FDA regulates skin care products that include corrective ingredients that actually affect the skin. The concentration of active ingredients in over the counter (OTC) skin care products is greatly limited to avoid harming people with the greatest sensitivity to those ingredients.
Medical Grade means that the products are available from an establishment which operates under a physician's license, meaning there must be a medical director for the establishment to sell these products.
The quality of our products is of the utmost importance and we only use medical-grade products – FDA approved, fully tested and safe to use. Our products are extremely high in quality and purely focused on what works. You'll get a higher concentration of active ingredients than you would at a standard spa or over-the-counter resulting in far better value for your money.
Our facility is medical grade and professional, with all the tranquility and ambience of a beauty spa. We use only the latest, clean and sterile equipment and work only with what is tested and proven. Here we can guarantee that your body will receive the care and attention to detail that it deserves.