FDA-Approved
America's #1

Innovative Weight Loss Medication
Ozempic • Mounjaro • Saxenda • Rybelsus • Trulicity • Victoza • Wegovy Monthly GLP-1™ Prescription is Now Available!
Program includes:
Assessment + Counseling + Prescription
1. Physician Consultation
A Board Certified doctor will review your Body Composition analysis, Medical history, and create your weight loss plan with prescription medication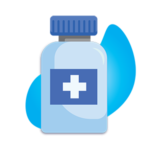 Pick up at your local pharmacy. Prescribed within 24 hours of insurance approval.
We are the only program that includes monthly doctor visits and in person lab results review, to see how your health is improving.
Medical weight loss: scientifically proven – radically simple
Almost 30 years as a Board Certified Doctor… 
And I've Boiled Down All My Medical Experience, From Working With Thousands Of Patients Into This New Program.
Dr. Lolachi specializes in helping people who have a high BMI reduce weight rapidly and safely, so they can feel better and look better. 
Because getting healthy is the best feeling in the world.
Multi-approach is used for efficacy and sustainability. Feel the difference.
Call us at

310-371-9900

and ask about our exclusive specials only available by phone!
* We offer Care Credit financing *
We offer Care Credit 6 months 0% financing,
(6 month 0% financing for charges over $1,000,
or 24 & 36 months with interest.)
Other Weight Loss Programs: