Skin resurfacing is an advanced technique that makes use of lasers to improve the tone and texture of the skin and minimize signs of aging.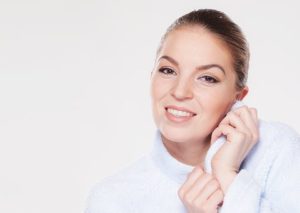 There are essentially two types of lasers that are used for skin resurfacing procedures – ablative and non-ablative. In the ablative procedure, the laser removes the skin one layer after another to give it a smooth and more youthful appearance. In the non-ablative procedure, the laser stimulates the growth of collagen to tighten and even the skin tone without removing any skin layers. Non-ablative laser skin resurfacing is the preferred option as it is a milder treatment method, with a shorter downtime and minimal chances of skin infection.
If you are considering non-ablative laser skin resurfacing, it's worth taking a closer look at ResurFX. This is a non-ablative, state-of-the-art skin resurfacing laser.
What Is ResurFX? What Conditions Does It Treat?
The Lumenis ResurFX at Lunaris Spa is a fractional non-ablative laser. This high-tech laser uses CoolScan, which is an advanced scanner technology to ensure the laser beam is delivered onto the skin uniformly and with impeccable precision.
ResurFX is also a fractional laser that directs the laser to the skin in tiny dots. So, at any given point, it only treats a fraction of your skin. The good news is that you require one complete pass over the skin to ensure you get satisfactory results. This minimizes the treatment time, and because it is a non-ablative treatment procedure, the recovery time is reduced too.
These are some of the skin conditions that ResurFX treats:
Age spots and sun spots
Fine lines and wrinkles, including crow's feet
Hyperpigmentation or discoloration
Striae, also known as stretch marks
Loose and lax skin
Uneven skin tone
Surgery scars
Acne scars
What To Expect During ResurFX Procedure?
Before proceeding with the ResurFX skin resurfacing treatment, you will receive a topical anesthetic to reduce any potential pain or discomfort. The treatment is non-ablative in nature and hence, so you will find the entire experience quite comfortable.
During the procedure, a cooling device blows fresh and cold air on the treatment sites, which enhances the comfort level.
You can expect the procedure to last about 20 minutes, depending on the size of the area that is being treated.
What To Expect After ResurFX Procedure?
After the treatment, you will experience some redness and swelling. However, these will subside in a few days. The redness and swelling are similar to what you would experience with a mild sunburn.
You will be able to resume your daily activities the day after the procedure. However, make sure that you avoid direct sun exposure. In fact, you have to avoid the sun a few days prior to the treatment, as well. If exposure to the sun is unavoidable immediately after the treatment, it is very important to use a sunscreen with minimum SPF of 30.
Usually, you would require at least three to four treatments to show significant results. These treatments are spaced about one month apart, but it can vary based on your goals and expectations.
Get in touch with Lolachi Institute today to schedule an initial evaluation to see if you are a good candidate for ResurFX.