"Yes! LOVE at every size… but let's get you FEELING great and HEALTHY again!"
26 years as a Board Certified Doctor… 
And I've Boiled Down All My Medical Experience, From Working With Thousands Of Patients Into This New Program.
"It's been a month and I've lost 15 pounds and one and a half size. Everyone at Lolachi Institute has been so supportive, I'm using Phentemine to suppress my appetite and I feel great. Plus: I really enjoy my visits."
– Lisa S.*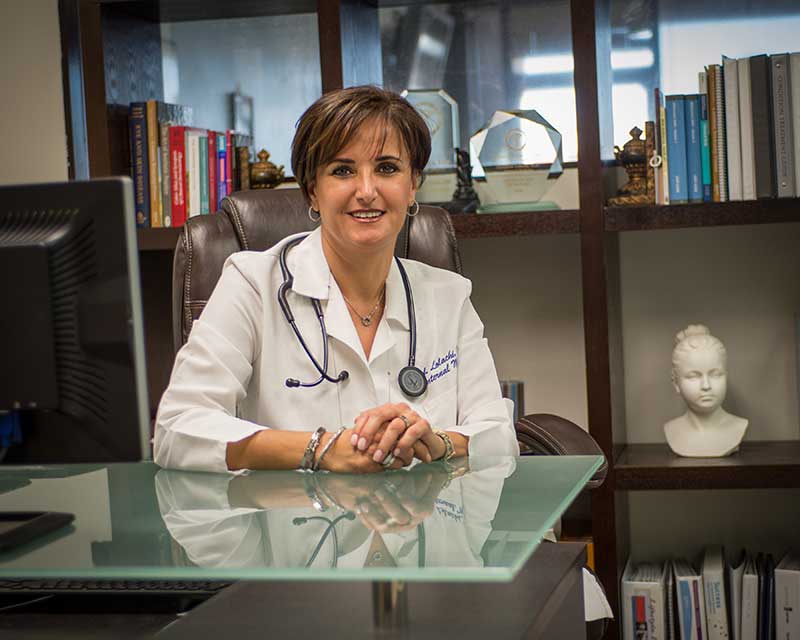 Welcome to the Lolachi Institute
Dr. Lolachi specializes in helping people who have a high BMI reduce weight rapidly and safely, so they can feel better and look better. 
Because getting healthy is the best feeling in the world.
And the principles she teaches can help anyone.
So if you're currently experiencing shortness of breath, a bloated stomach, or feeling shame or embarrassment about your body.  
And if you've tried and failed to get results with 
most available commercial diets… 
It's not too late!
Because there's an FDA-approved appetite suppressant called Phentermine (common commercial brands includes Adipex-P, Duromine, Fastin etc) which has been proven to work, time-and-time again… and Dr. Lolachi is legally certified to prescribe it to you. For your safety, it is important to get a phentermine prescription from a certified doctor who will assess your medical conditions for suitability. 
Men & Women who have HIGH CHOLESTEROL
Men & Women who have HIGH BLOOD PRESSURE
Men & Women who have DIABETES
Men & Women who are OVERWEIGHT
How does it help?
Phentermine works by decreasing your appetite, (thereby reducing how many calories you eat) and by increasing the amount of energy(calories) used by your body.
In other words, when you take Phentermine, your body can rest & repair itself.  
Instead of having to digest food all-day, because you won't be eating as much or as often!  
And you won't even want to, b
ecause your cravings won't be forcing you to make bad food choices anymore.
Now you'll be in complete control of when you eat.  Which is why, if you currently live with any of the diseases listed above, we are confident Phentermine & Diethylpropion can help. (you can learn more about Diethylpropion at the bottom of this page)
If you'd like to discuss things further with Dr.Lolachi – book your appointment now.
But, 
Phentermine / Diethylpropion is only part of the solution be
cause reducing how often you eat helps, but what good is it, if there's no plan to follow?
Which explains why most appetite suppressants won't bring you results alone,

b

ecause they are only targeting one step of the weight loss process.
When there are so many other things to consider l
ike: age, gender, medical history, medical conditions, genetics, exercise, BMI, and the list goes on.  
And that's why for your best chance at successfully losing weight, what you need is something more than just a prescription.
Which is precisely what inspired Dr.Lolachi to create this new program.
One-on-One Coaching with Doctor
Dr. Lolachi will teach you effective weight loss methods, in a simple to follow Step-by-Step System. And she will provide accountability with each step on your jouney back to health.

Safe and Effective
Dr. Lolachi has over 26 years of weight loss experience. She has helped hundreds of patients reach their weight loss goal safely.
Personalized
We create a unique weight loss plan that is customized to your body and lifestyle. You will receive a metabolic and biometric assessment as part of your personalized weight loss plan.
Realistic and Healthy
Our program does not require you to make major lifestyle changes. It involves realistic eating habits and clinically proven methods.
Specialized for Patients with High-Risk
Dr. Lolachi specializes in weight loss for patients with high-risk conditions. She has helped patients with diabetes, high cholesterol, and high blood pressure drop weight while keeping them in optimal health.
Easy and Convenient
Your weight loss plan is easy to follow and fits in with your busy schedule. Follow the plan and you're on your way to losing weight and feeling like you again!
Components of the Program
Phentermine / Diethylpropion
Prescription medication that helps weight loss by decreasing hunger or making you feel full longer.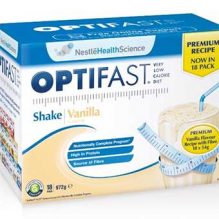 Optifast
Meal replacement plan that transitions to self-prepared every-day meals.
Fat Burner + Energy
Combination of vitamin B-12 and lipotropic nutrients that burn stored body fat and reduce the storage of fat.
Medically Supervised by
Dr. Anoosheh Lolachi
Board Certified in Internal Medicine
Over 26 year experience
You will be personally seen by Dr. Lolachi, not handed off to an assistant.
Real Results of Lolachi Institute Medical Weight Loss Clients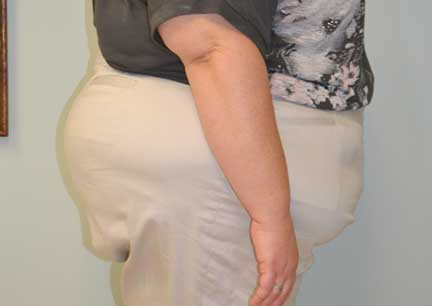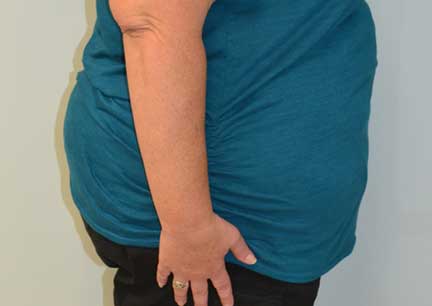 Female Client
Lost 68 pounds after completing Optifast (Phase 1) of Lolachi Institute Medical Weight Loss Program *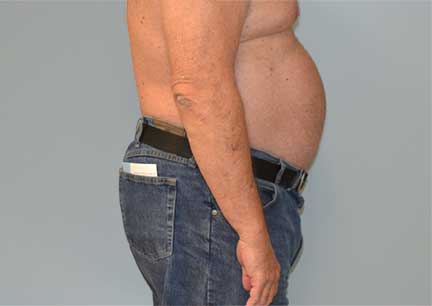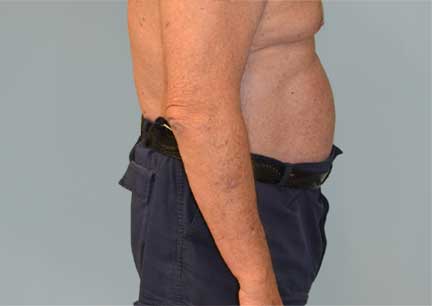 Male Client
Lost 30 pounds after 12 Weeks on Lolachi Institute Medical Weight Loss Program *
Female Client, 24 Years Old
Lost 40 pounds after 18 Weeks on Lolachi Institute Medical Weight Loss Program *
* The results described are based on active and strict participation in our program. Individual weight-loss results may vary.
Yes! I'm ready to feel healthy again with Dr.Lolachi's Step-by-Step Guided Program
Fill out the form below to schedule your consultation.
What is it? and should I choose Phentermine or Diethylpropion?
Well, a lot of people already know a little bit about this wonder drug.
But here's a quick recap.
Phentermine is an appetite suppressant that affects the central nervous system and it is used together with diet and exercise to treat obesity (overweight) people with risk factors such as high blood pressure, high cholesterol, or diabetes.
But here's what you may not know about phentermine and this is important, so please pay attention.
Now, as you know, everyone has different genes and different health conditions.  Which means there is no "one-size fits all" prescription or appetite suppressant, that works perfectly every time.
This is because we all respond to different medications, that depend on our specific circumstances, medical history and unique body type etc.
Which is why Phentermine might not work for you.
And in fact, Diethylpropion may be an even better choice.
Because Diethylpropion is also used in conjunction with a doctor-approved, reduced-calorie diet, exercise, and behavior change program to help you lose weight.
Which is important to realize, because even though they are both similar in terms of what they do… they actually have specific chemical compounds that work differently, for different people, depending on a number of factors, genetics being the number one reason, for the effectiveness of each.
So how do you find out which one is best?
Consult a Doctor.
Better than that?
You can visit the Lolachi Institute, for an in-person consultation.
We'll run some tests to determine the best course of action for you (based on your current medical condition and individual body response to therapy).
Then we'll figure out a plan and put you on the natural path to healing.
Can you tell me more about Phentermine?
Phentermine (Adipex-P) is a prescription medication used to suppress appetite, and decrease certain food cravings. It can help weight loss by decreasing your hunger or making you feel full longer.*
Phentermine may be recommended if you're significantly overweight and it is one of the most commonly prescribed weight-loss medications.
Yes, but is it safe? Phentermine was APPROVED by the Food and Drug Administration (the FDA) in 1959 for Obesity treatment. 
* The results described are based on active and strict participation in our program. Individual results may vary.
When should I avoid taking Phentermine?
Phentermine isn't a good option if you have certain medical conditions, including heart disease, uncontrolled high blood pressure, an overactive thyroid gland, or glaucoma, or if you are pregnant, may become pregnant, or are breast-feeding.
Phendimetrazine (Bontril) may be prescribed as an alternative.
How Should Phentermine be Taken?
Phentermine should be taken exactly as prescribed. Do not take larger or smaller amounts or for longer than recommended. Follow the directions on your prescription label. Phentermine is usually taken once daily, before breakfast.
What are the Possible Side Effects of Phentermine?
Get emergency medical help if you have any of these signs of an allergic reaction to Phentermine: hives, difficulty breathing, swelling of your face, lips, tongue, or throat.
Less serious side effects of Phentermine may include:
Dry mouth

Feeling restless or hyperactive

Diarrhea or constipation

Sleep problems (insomnia)

Headache, dizziness, tremors
What Should I Avoid When Taking Phentermine?
Phentermine can impair your thinking or reactions.

Drinking alcohol can increase certain side effects of Phentermine.

Do not take Phentermine, if you have taken any MAO inhibitors (include isocarboxazid, linezolid, phenelzine, rasagiline, selegiline, and tranylcypromine) in the past 14 days.
What Other Drugs Affect Phentermine?
Insulin or oral diabetes medications;

Certain blood pressure medications, such as doxazosin (Cardura), prazosin (Minipress), or terazosin (Hytrin); or

Antidepressants, such as citalopram (Celexa), fluoxetine (Prozac, Sarafem, Symbyax), paroxetine (Paxil), sertraline (Zoloft), and others.

Any other diet pills.
But will this really work for ME?
There is no reason why (other than some very rare cases) that most people cannot lose weight.
We're offering you a REALISTIC eating program using clinically PROVEN methods and you'll receive lots of help on the way too.
This program is proven to:
Help lower inflammation in the body…
Help manage cholesterol…
Improve blood sugar levels…
And even aid in controlling high blood pressure.
And because we build this program around your specific needs, you're much more likely to succeed if 
you're willing to put in the work!
We are confident we can help control and reverse your weight gain, if you'll give yourself the chance AND stay consistent putting into practice what we teach you.
Why THIS program?
In less than 4 weeks*, you'll start to see results and you'll also notice how much better you feel.  Because this program is not just about losing weight, it's about you feeling good about yourself and being healthy so you can live independently and raise your self-esteem. *results may vary
"OK. I can see how your program could help me now. How do I get started?"
Thank you so much, Dr. Lolachi has spent the last 26 years working with people just like you, to get you back down to your optimum weight, and help keep you there.  Because there is nothing more important than your health. To get started, simply fill out the form on this page and we'll book you in for your free in-person consultation.