Laser hair removal is one of the most effective ways to remove unwanted hair. It is faster and more cost-effective as compared to other hair removal methods.
The procedure is done using a special type of laser. These lasers generate heat energy which absorbed by the hair follicle and pigment present in hair. This heat destroys the follicle and the hair shaft attached to it. What makes laser hair removal so popular is that it can be used on dark skin tone and light or blond hair without any problem.
Laser Hair Removal Is Not Painful
One of the most commonly asked questions about laser hair removal is whether it is painful. While laser hair removal is not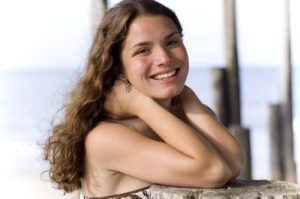 completely pain-free, it is not that painful that you will not be able to tolerate it.
During the procedure, you may feel as though a rubber band is snapping on your skin for fraction of a second. Most people, who have had laser treatment, claim that they experience warm sensation. You can request the center to cool the skin right before and after the treatment for optimal comfort.
Laser Hair Removal Do's And Don'ts
Do get the procedure done only by a Certified Dermatologist: If the laser is not used correctly, it can lead to scarring, blistering of the skin and/or hyperpigmentation. Hence, make sure the hair removal center has a qualified and certified dermatologist to operate the laser. Let the specialist know if you have an existing skin condition prior to the treatment so that they can plan for it.
Do not use any skincare products prior to the procedure: Avoid using makeup, sunscreen, lotions and creams two to four weeks prior to your treatment. These products can react with the laser and lead to discoloration. You should have clean skin when you are going for the treatment.
Do shave two days before the treatment: Avoid waxing as it pulls out hair from the root. Also, refrain from tweezing hair prior to the treatment. Instead shave two days before the treatment to put hair into growing stage and that is what the laser targets.
Do stay away from tanning beds: Tanning can cause skin discoloration when you get the treatment done. Hence, it is best to avoid tanning beds altogether and allow your skin to get back its natural skin tone before the laser hair removal procedure.
Do not take certain medications: There are some medications that make the skin light sensitive. It is best to avoid using them as they can react with the UV rays of the laser and lead to blistering or skin discoloration.
Benefits Of Laser Hair Removal
Some of the benefits of laser hair removal are:
You can get rid of unwanted hair from all over your body – face, arms, legs, underarms and bikini line
Laser hair removal only targets hair and does not damage the surrounding skin
You can treat large areas of your body in a single session
The treatment is quick and does not take too much time as the specialist can treat large areas in one go
The results of laser hair removal are predictable. You can expect permanent hair loss anywhere from three to seven sessions
While laser hair removal offers permanent reduction of unwanted hair, you will have to return for multiple sessions to get the results you desire, especially if you want the procedure done over a large area.