Moles are essentially a group of cells that contain color pigment. They are typically dark brown in color but can also be blue, flesh-colored or black. You can get a mole on any part of your body, and it can grow as a standalone growth or in a group. Moles are generally harmless and painless.
Skin tags are small flaps of tissue that are attached to the skin's surface. They are slightly bulbous and soft to touch. While doctors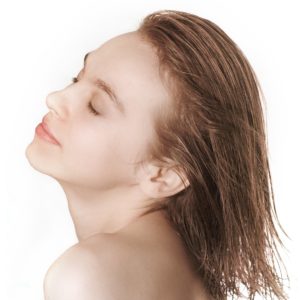 still do not know the reason people get skin tags, they do know that they are completely harmless. The most common place to get skin tags is in the armpits, folds of the skin, neck, and upper trunk region.
Why Remove Moles And Skin Tags?
Typically, moles and skin tags do not require any medical intervention as they are benign and painless.  However, many people consider getting them removed purely for cosmetic reasons. Skin tags and moles can adversely affect a person's self-esteem, especially if they develop in highly visible areas such as the face and neck.
Although rare, moles and skin tags can get snagged in jewelry or rub against clothing, causing pain or discomfort.
Whatever the reason, removal of moles or skin tags must always be done with the help of a qualified cosmetic surgeon.
Are There Any Risks When Moles And Skin Tags Are Removed?
The biggest risk of removing a mole or skin tags is an infection that can set in if proper precautions are not taken post the procedure. It is important that you follow your doctor's instructions on how to care for the surgical site until it heals completely. Keeping the area clean, moist and covered will drastically minimize the chances of infection.
How Is It Done?
 When you visit a cosmetic specialist for removal of a mole or skin tag, they may perform one of the following removal techniques:
Freezing: Medically known as cryosurgery, it involves freezing the mole or skin tag with liquid nitrogen. This will cause a small blister immediately after the procedure, but it will heal on its own so you have nothing to worry about.
Cutting: When it comes to skin tags, the specialist will use a scalpel to snip off the skin tag. If the mole is flushed with the skin, it will be shaved off with the help of a scalpel. On the other hand, if the mole has penetrated the skin, the incision will be deeper to prevent the mole from growing back. This may require stitches.
Burning: Also known as electrosurgery, the offending mole or skin tag is burned with the help of an electric current. A wire is heated using electric current and then it is used to burn off the upper layers of the mole. You may need multiple sittings to get rid of the mole. However, when it comes to skin tags, it is burned off at the thin stem that attached them to the skin. The heat cauterizes the skin, preventing bleeding.