When you are looking for ways to shed excess weight, it is always better to look for all natural plans. Natural plans are safer and will help you reach your weight loss goals without any adverse side effects.
We've put together a few of the best and most effective natural weight loss plans. Each of these works slightly differently to help you lose weight surely and safely.
Lipotropics
Lipotropics contain a combination of ingredients that work together to boost lecithin production by the liver.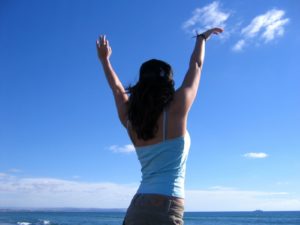 This increased volume of lecithin makes cholesterol more soluble, inhibits the accumulation of fat in the liver and eliminates metabolic waste and toxins.
Lipotropics also contains Vitamins B5, B6 and B12, which provide an instant boost of energy and speeds up metabolism. This makes it a far more efficient way to lose weight than by diet and exercise alone.
Lipotropics can be taken once a week as a tablet, through an injection or as a sublingual spray.
Carb blockers
Carb blockers are a type of diet supplement. They contain substances that obstruct some of the enzymes that are necessary for breaking down complex carbs found in foods such as rice, bread, pasta and starch vegetables. This hinders the digestion of complex carbs, which then pass through the digestive system without breaking down or getting absorbed. When carbs are processed this way, they do not raise blood sugar levels, neither do they add any calories.
Another way carb blockers work to promote weight loss is by reacting with some of the hormones involved in hunger and fullness, so you feel full faster.
Fat burner+Energy Tablets
Fat Burner + Energy Tablets are usually used together with the lipotropic shot to boost metabolism. These oral pills contain high levels of vitamins B1, B2 and B3 to provide full B-complex support during the weight loss period. B vitamins are involved in metabolism and are an important ingredient in all natural weight loss plans.
Fat Burner + Energy Tablets also contain vitamin C, which helps lower cholesterol levels, fight stress and support immunity.
All-Natural Appetite Suppressant
Overeating is one of the most common reasons for being overweight. It stands to reason then that cutting down on food intake is the most effective way to lose that excess weight. Unfortunately, it is easier said than done.
Diucaps are an all-natural diet supplement that works as an appetite suppressant. These oral pills contain ingredients that control binge eating, curb food cravings, elevate mood and balance hormones. They also function as an effective natural diuretic.
One capsule a day is all it takes to produce measurable weight loss results. There is no special exercise program or diet plan that is recommended when taking these all-natural Diucaps.
All-Herbal Colon Cleanser
Getting rid of layers of waste and toxin buildup in the colon can pave the way for faster weight loss. However, over the counter colon cleansers can often do more harm than good by killing beneficial flora. All natural colon cleansers are a far better alternative. They help eliminate the buildup of waste and toxins gently, without any adverse effect.
ACR 2X is a mild, fast acting colon cleanser formulated with carefully chosen herbs such as rhubarb, aloe curacao, ginger, and cascara sagrada. Regular use of ACR 2X helps peristaltic movement, resulting in more efficient removal of waste matter and toxins.