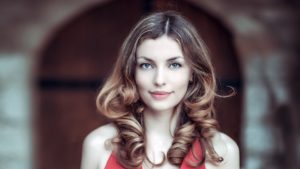 Microdermabrasion is a non-invasive, controlled skin treatment that exfoliates and resurfaces the skin, leaving it looking smoother and younger. This quick and painless skin rejuvenation procedure is carried out without any lasers, cuts, chemicals or injections.
How does Microdermabrasion work?
Your therapist directs a fine stream of crystal over the treatment area and mild suction removes the crystal & skin debris to reveal younger, healthier looking skin.
During a microdermabrasion treatment, the therapist directs a fine jet of abrasive crystals over the area to be treated. The coarse crystals gently abrade the dead skin cells first from the topmost layer of the skin and then subsequently from the lower layers. As the dead skin cells are removed, the inbuilt suction in the device sucks up the debris and lifts it away. This abrasion and suction actions stimulate the flow of blood and encourage the production of collagen and elastin.
The boost in collagen and elastin production combined with the removal of dead skin cells results in an overall improvement of the skin's condition. Depending on the condition that you want to treat, the skin therapist may choose to increase the intensity of the microdermabrasion at subsequent sessions. This helps the treatment to reach the deeper layers of the skin, successfully removing pigmentation spots, reducing large pores, smoothing wrinkles and fine lines and eliminating acne scarring.
What Results Can You Expect In A Single Setting?
You can expect a vast improvement in the way your skin looks and feels after your first 30-minute microdermabrasion session. Subsequent sessions will bring about even more improvements, from the elimination of acne scarring and pigmentation to the filling out of fine lines and wrinkles. Instead of looking dull and tired, your skin will begin to look rejuvenated and healthy again.
Who Needs Microdermabrasion?
You should consider microdermabrasion if you are looking for a safe and effective way to eliminate fine lines, stretch marks, wrinkles, blemishes, acne scars, large pores, or uneven pigmentation.
Are There Any Risks Associated With Microdermabrasion?
To minimize the risks of any adverse reactions with microdermabrasion, it is most important to make sure you only get it done by an experienced therapist. Done correctly, you should not feel any pain or experience any side effects. At the most, you may feel an unusual tightness in your skin accompanied by a mild redness. This should not last more than 24 hours after completion of the treatment.
How To Take Care Of Microdermabrasion Treated Skin?
Microdermabrasion after-care is crucial in order to minimize any adverse reactions and to maximize the results. Follow the instructions that your skin therapist gives you closely.
In general, keeping your new skin clean and moisturized will help avoid any infection. Use a gentle cleanser and moisturizer as part of your daily skin care regimen. Your therapist may advise you to use a cold compress or an anti-inflammatory cream to soothe the skin, especially if there is excessive redness or peeling.
It is important to avoid extended exposure to the sun for at least 7 days following your treatment. If you have sensitive skin, it may be best to avoid any exposure to the sun altogether. Care must also be taken to avoid scratching the treated area as it could result in inflammation.
With the right care and precautions, you will soon begin to see the radiant, glowing skin you are hoping for after your microdermabrasion treatment.
Lolachi Institute in Redondo Beach is conveniently located near Gardena, Hawthorne, El Segundo, Inglewood, Manhattan Beach, Redondo Beach, Rancho Palos Verdes and Torrance, California.
* The results described are based on active and strict participation in our program. Individual results may vary.