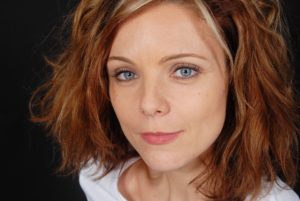 Injectables are non-surgical cosmetic treatments that are performed to eliminate fine lines and wrinkles. The two safest and most effective injectables are dermal fillers and Botox. Both of these treatments work very differently from each other but they provide the same results – fewer fine lines and wrinkles and smoother, softer, younger-looking skin
Dermal Fillers vs Botox
Dermal fillers are minimally invasive filler injections that are given to fill out wrinkles, add volume to the skin and transform facial contours. These are typically used to treat the face, hands, and neck. Immediate results, a short recovery time and minimum risks are some of the pros that have made this aesthetic procedure hugely popular with anyone looking for younger, smoother skin. Another huge advantage of dermal fillers is that the results are adjustable.
The downside of this technique is that the results are temporary. You will have to get regular treatments to keep your skin looking soft and young. Those who have sensitive skin may experience slight bruising and swelling.
Botox is an aesthetic injection that works by blocking the nerve signals that are responsible for contracting the muscles. The inability of the muscles to contract prevents the formation of wrinkles and lines caused by repetitive movements such as frowning and smiling. Botox injections reduce the appearance of horizontal lines on the forehead, crows feet around the eyes and vertical lines between the brows.
Relatively painless injections, little to no downtime, low risk and subtle but remarkable results are some of the pros of Botox injections. The cons are that the effects are temporary and may only last about 3 to 6 months so you will need repeated procedures to main the results. Those with sensitive skins may experience temporary bruising in the area where the injection is given.
When To Consider Botox Or Dermal Fillers?
Botox and dermal fillers are most very effective for treating fine lines and wrinkles on the face, neck, and hands. They also work very well to correct any facial asymmetry.
You should consider either of these two injectables if you have wrinkles or fine lines around your eyes, forehead, mouth, neck, and hands or if you would like to plump up your lips, cheeks or jaw line. These treatments can also reduce the appearance of acne scars, congenital scars or scars resulting from some type of injury.
What To Expect After The Injection?
You will be able to see the results immediately after a dermal filler or Botox procedure. Depending on the sensitivity of your skin, you may experience minimum bruising or swelling in and around the injected area. This is normal and there is nothing to worry about. The bruising and swelling, if any, will settle down in a few days. There are no other major risks associated with these procedures.
While injectables are definitely a safer and less painful option compared to surgical cosmetic procedures, you should know that the results are temporary and are likely to last between three and six months. You will need to schedule regular treatment sessions to maintain the results. Still, considering the excellent results, the absence of risks and the minimum pain and downtime, injectables are definitely worth it.
Lolachi Institute in Redondo Beach is conveniently located near Lawndale, Gardena, Hawthorne, El Segundo, Inglewood, Manhattan Beach, Redondo Beach, Rancho Palos Verdes and Torrance, California.
* The results described are based on active and strict participation in our program. Individual results may vary.