Weekly Injectables – Ozempic® Monthly GLP-1™ Prescription is Now Available!
Program includes:
Assessment + Counseling + Prescription
*Customized prescribed dosing according to your health, needs and progress.
*Monitored by Board-Certified Doctor
1. Physician Consultation
A Board Certified doctor will review your Body Composition analysis, Medical history, and create your weight loss plan with prescription medication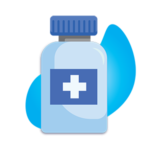 We are the only program with monthly health assessments to track your progress and health condition. Possible option of remote lab assessment if you're unable to make it in-person.
Follow the prescription and lifestyle advice provided by Dr Lolachi. You'll see the results in no time.
Medical weight loss: scientifically proven – radically simple
30 years as a Board Certified Doctor
Up to date with the latest and most effective method in treating obesity. 
Dr. Lolachi specializes in helping people who have a high BMI reduce weight rapidly and safely, so they can feel better and look better. 
Because getting healthy is the best feeling in the world.
Multi-approach is used for efficacy and sustainability. Dr Lolachi understands the battle you're in because she has treated thousands of patients just like you.
Not only she aims to help you stay motivated in this journey but also makes weight loss sustainable.  Feel the difference.
Call us at

310-371-9900

and ask about our exclusive specials only available by phone!
* We offer Care Credit financing *
We offer Care Credit 6 months 0% financing,
(6 month 0% financing for charges over $1,000,
or 24 & 36 months with interest.)
Have busy schedule?
Discuss with Dr Lolachi on long-term prescription and maintenance to minimize your need for clinic visit.
Other Weight Loss Programs: